Upcoming
Upcoming events and collection announcements for my fashion and artwork. Check out this page for fashion shows, sip and shops, and gallery viewings.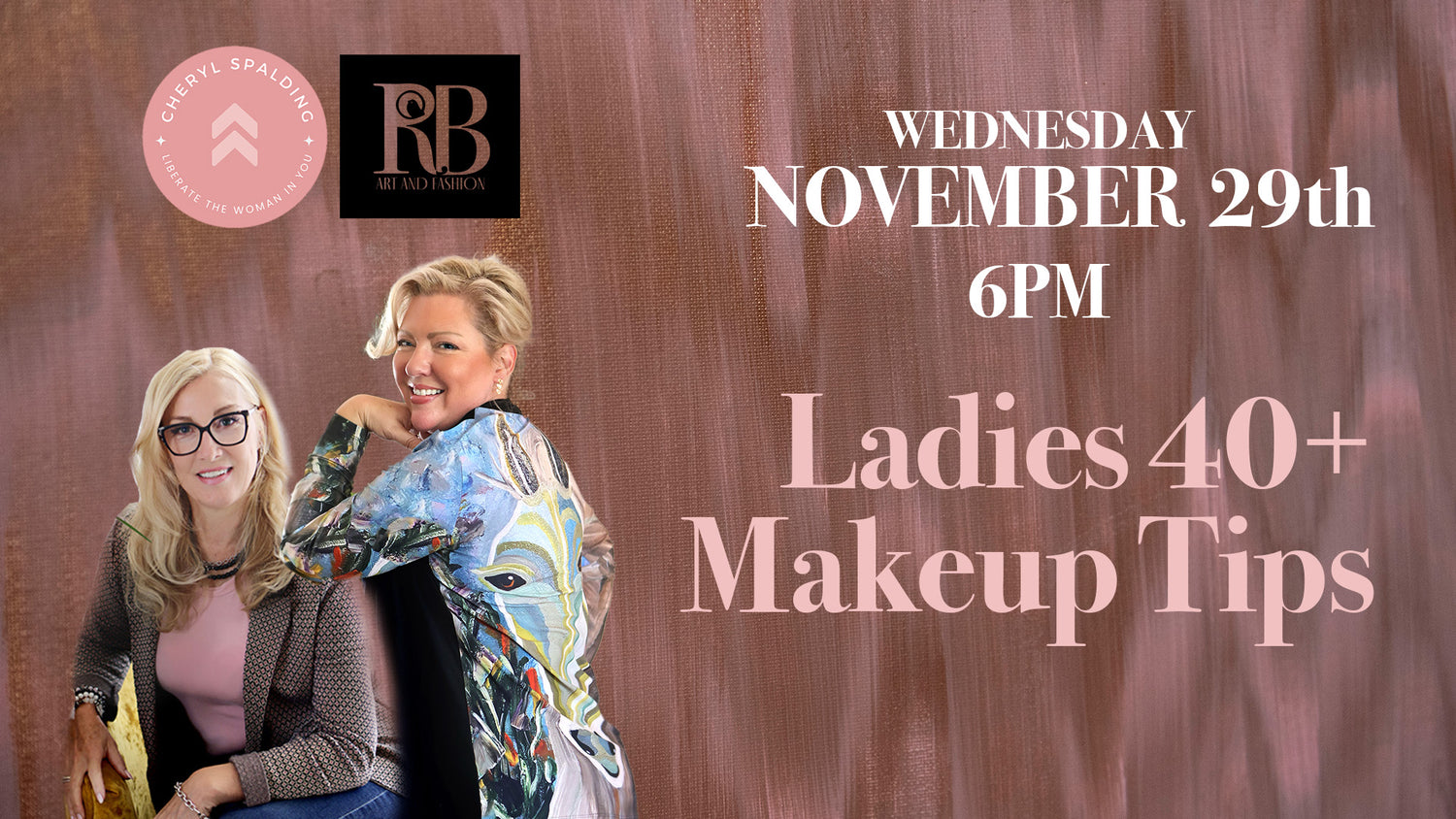 Makeup Tips for Women 40+ with Cheryl Spalding
On November 29th, I'll be collaborating with Cheryl Spalding at my underground boutique.
With her expertise and sought after product line, Cheryl will provide a demonstration on how to do tasteful makeup for women who are 40+
After the demonstration, I'll be assisting with fittings and sophisticated outfits from head to toe.
Email me at robinbobechko@gmail.com to reserve your spot!